Supervisory board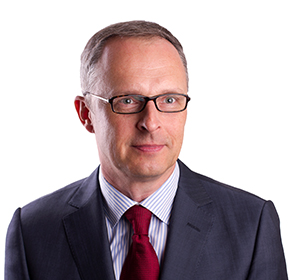 Dr Borysław Czyżak
Independent Member of the Supervisory Board, Chairman of the Nomination and Remuneration Committee, Member of the Strategy and Innovation Committee, Member of the Audit Committee
Borysław Czyżak is a graduate of Adam Mickiewicz University in Poznań at the Faculty of Physics, took his PhD at Polish Academy of Sciences in 1991, gave classes for students of Poznań University of Technology. He had scientific internships at Oxford and Stanford University, in the heart of California's Silicon Valley.
In the second half of the nineties joined the Warsaw office of McKinsey & Company, specializing in strategic consulting, and participated in projects relating to privatization and strategic changes in industrial companies, airlines, telecommunications and banking. During that time he completed the MMBA program in the Netherlands conducted for McKinsey.
In the years 2000-2014 worked for Swiss company Egon Zehnder International and its office in Warsaw, since 2007 was Partner at Egon Zehnder AG headquarters in Zurich. Moreover, he held the position of President of the Management Board of Egon Zehnder in Poland. He specializes in strategic personnel consulting, corporate governance issues and the development of human resources.
In recent years, led a number of projects for assistance in mergers and acquisitions of companies, searching for personnel, building supervisory boards, management audits in Poland, Germany, Great Britain, USA and the Middle East.
In Poland, he worked with many companies of the WIG20 index, but most of the time devoted to private companies that are in the hands of the founders. He is a member of the Supervisory Board of AAA Auto, based in Prague, owned by Abris fund. He is one of the founders of The Well of Hope Foundation building wells water in Africa.