Supervisory board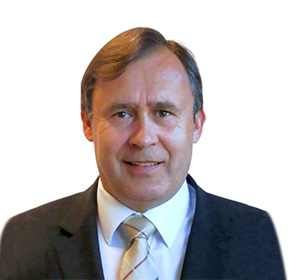 Andrzej Krämer
Chairman of the Supervisory Board, Chairman of the Strategy and Innovation Committee
Andrzej Krämer is a senior manager with over 25 years' track record in sales, operations and business administration, covering a wide range of markets in the heating and sanitary industry.
Since 1 September 2018, he has held the role of Sales Director as CCO (Chief Commercial Officer) with Logstor A/S established in Denmark, the creator of pioneering solutions in remote control heating. The company develops energy-efficient and sustainable systems, both for the transport of liquids and gases for remote heating and cooling and the transmission sector, as well as for the oil and gas industry.
He graduated from the Faculty of Sanitary Engineering at the Warsaw University of Technology. He started his professional career in 1989 as he set up his own firm specialising in plumbing services; then in 1991 he started work with Danfoss.
He moved up the ranks to Sales Director in the Polish arm of Danfoss, then held the role of Managing Director with Danfoss Plumbing Controls in Sweden; next he moved to Denmark, where he was Regional Director and then the Vice President of Danfoss A/S Hydronic Balancing. Then, also in Denmark, he moved to Danfoss A/S, Residential Heating, where served as Vice President. In 2017–2018, he was CEO at Marmite Sp. z o.o., a leading European producer of wash basins, shower trays and bathtubs made of Mineral Composite material.
In accordance with the resolutions adopted by the Extraordinary General Meeting of Selena FM S.A. on 28 February 2019, Andrzej Krämer holds the role of Chairman of the Supervisory Board of Selena FM S.A.